Landlord insurance
If you live in your own home, you have probably taken out home and contents insurance.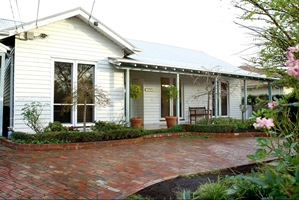 Most standard policies have three key aspects:
Building insurance. This covers the structure of the home, garage and anything permanently built or installed on the property for domestic purposes (such as sheds and swimming pools);
Contents insurance. This covers your belongings, such as carpets and rugs, furniture and furnishings, household electrical goods, paintings, clothing and other personal effects;
Liability insurance. This covers you against any claim for compensation made against you in relation to your property regarding an incident for which you become legally liable.
But if you own a property which you rent out, you could find yourself out of pocket if something unexpected occurs. That's because standard home insurance policies usually contain exclusions which apply where a home is rented out, such as:
accidental or malicious damage and theft caused by the tenants;
loss of rent if the tenants fail to pay their rent; or
loss of rent if any event occurs which is covered by the standard building policy but prevents the property from being rented.
Why landlord insurance?
Landlord insurance is designed to provide extra protection when you own a tenanted residential property. It is available either as an option in a standard building policy or as a separate policy.
Landlord insurance policies will generally offer cover for:
lost rent if the tenant

leaves before the end of a tenancy agreement and does not give notice,
stops paying rent,
is legally evicted,
dies;

loss of rent as a result of damage by an insured event;
vandalism or malicious damage cover;
legal expenses

incurred in seeking to minimise any loss,
arising from situations where tenants are injured or property is damaged.
Things to consider
Premiums can usually be paid on an annual or monthly basis and are usually tax-deductible.
Check your policy carefully to see what is and is not covered. Damage by rodents, trees or tenants' pets is usually excluded, as is any area for which the tenant is liable under the terms of their rental agreement.
Most policies will specify that rent needs to be up-to-date when the policy starts and that the owner and tenant have a written rental agreement. You may not be able to get cover if you rent your property on a short stay or holiday basis, and there are special requirements for strata titles.
Insurance companies will also generally only pay a claim when the owner, or their authorised representatives such as property managers, have taken all steps legally available to recover the rent owing and to evict the tenant.