Property Market Update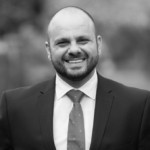 The Perfect Storm Driving the Sydney Property Market
By Tal Eloss (Director 1Group property Advisory)
Historically low-interest rates, high disposable incomes, more money in the bank, surging consumer confidence and the fear of missing out. These factors have combined to result in an incredible swell in the property markets across Australia, and nowhere is that more evident than in Sydney.
Many fail to realise this surge has not only been a post COVID phenomenon but one that started in mid-2019 when we were tracking to one of the fastest trough to peak recoveries in Australian history. While the market took a battering from its 2017 high to record a median peak to trough loss of 15.3 per cent across the Sydney market, what followed was a spectacular recovery.
The momentum of that recovery was halted by the impact and uncertainty created by the global pandemic, but rather than losing ground, the market held up remarkably well, stagnating rather than showing a widespread decline.
As buyers withdrew from the market, so too did vendors, and what we were left with was an environment of extremely low stock levels (still 16 per cent under expected), thus buffering the impact on the market. In the early lockdown periods, it was best likened to what we would typically experience over Christmas or Easter, where both sides go into hibernation.
Now with the pandemic relatively under control in the country and consumer confidence returning, the market surge has picked up where it left off in early 2020, almost as if the pandemic never occurred.
[Read: The 16 big influences driving the property market in 2021]
What is driving the market?
Overwhelmingly, we are seeing a surge in owner-occupier activity driven by the fact that many of us, who due to the pandemic, have been forced to spend more time at home than ever before, started to value comfort over convenience – the reversal of a long-standing trend for buyers. Apartments are being replaced with houses, and smaller houses with larger ones and so the trend continues.
The affordability of doing so has never been greater with an interest rate environment never before seen in this country. With banks issuing rates as low as 1.6 per cent, the question regarding an upgrade is a resounding 'When' rather than 'If.' Add to this the extra 100 billion dollars in deposits sitting in bank accounts primarily due to repayment freezes, government incentives and the inability to spend on travel, dining and recreation for a large portion of 2020 …. and BOOM.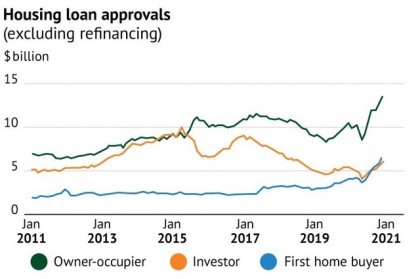 How much growth has there been?
On the ground, we have seen prices of active sites (development) and houses in affluent suburbs jump by up to 30 per cent over the last six months, well above the median quoted figures. Land-based properties have been outperforming across the board, and inner suburb luxury apartments are in vogue again.
Underquoting
Many of the clients we are dealing with at present have a common and warranted frustration; the price guides being issued by agents are not in the realm of where the final price is landing. While many interpret this as pure growth, the reality is that properties across the board are being underquoted by 15-35 per cent.
The issue for purchasers is they don't know what is achievable for their given budget. While many are following price guides set by agents, they are chasing unattainable properties in most circumstances. The more concerning issue is the properties that would have been within their budget are rapidly rising in value and, before long, also become unattainable, posing an opportunity cost.
Be wary of off-market properties
Off-market opportunities provide the buyer with an easier way to transact and are often seen as the golden prize when purchasing real estate. While this may be the case in a flat or declining market, in one that it is rapidly rising, it is usually accompanied by a significant price premium. Think about it, if you owned a property and were looking to sell, why would you not go to market given the current conditions? The answer quite often is simple; you are achieving a price well over what you could have achieved otherwise. Although there are still genuine off-market opportunities in a rising market, they are few and far between.
Where to next?
Our firm belief is this market will continue to run into the foreseeable future. The scarier thought is that on the back of Australia's response to the pandemic, we have become one of the world's most desirable countries. The opening of international borders will likely put further upward pressure on house prices.
Top 5 Tips
1. Understand what is achievable at your budget before attempting to purchase or becoming emotionally attached to properties or areas. This will ensure you don't overextend yourself or miss an opportunity in a more realistic market segment.
2. Ensure the property value stacks up, on the market, off-market, premarket, whatever the mode of acquisition, ensure you have done your homework on what the property is worth, taking into account recent sales and a market variance to account for the market movement. If you don't feel you can competently do this, seek advice.
3. Be prepared, have your finance ready, conduct your contract reviews and other due diligence as early as possible. We are seeing many properties have their auction dates pushed forward or go into an offline auction scenario. If you are unprepared, you may miss out.
4. Don't divulge personal information to agents. Remember, they are working for the vendor and are obligated to act in their client's best interests. Quite often, the information you disclose, such as your profession or budget, can be used against you in high-pressure auctions or negotiation environments.
5. If you are upgrading a home, where possible, buy before you sell. Getting stuck in limbo in a rapidly moving property market could cost you a significant amount of money.
If you are considering a purchase, make sure you have all the information you need or get in touch to learn how we can help you move towards an extensively researched, expertly advised acquisition.